This is a great idea for Moms. Purchase a binder and print out these home management worksheets. Decorate the binder or purchase a custom designed binder from Zazzle.
Example of Custom Binders: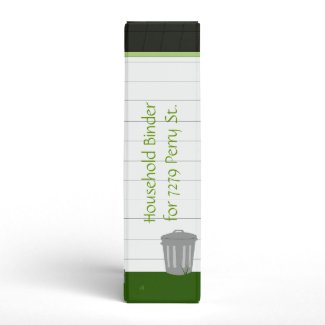 Our House Household Binder
by
NightOwlsMenagerie
Design your own
custom vinyl binders
on zazzle
Read More
Image Source:
Organizing Home Life
Subscribe to updates via our
Rss feed
.
Like Momwithahook on Facebook and Follow @MomWithAHook on twitter.